Mudra Band for Apple Watch
Cyber Monday Special Coupon  

100$ discount coupon
Free US shipping
All taxes included in the price - US orders only
Auto Applied at Checkout
General

Apple Watch is sold separately

Works with Ultra!
Mudra Band app is required for initial setup and settings
Compatible with iPhone 7 and higher
Compatible with Apple Watch series 5 and higher
Shipping & Returns

Free US shipping
30 day money back guarantee
Sizing Guide

Size Small fits Apple Watch case sizes 38/40/41mm. Size Large fits Apple Watch case sizes 42/44/45mm & Ultra (49mm).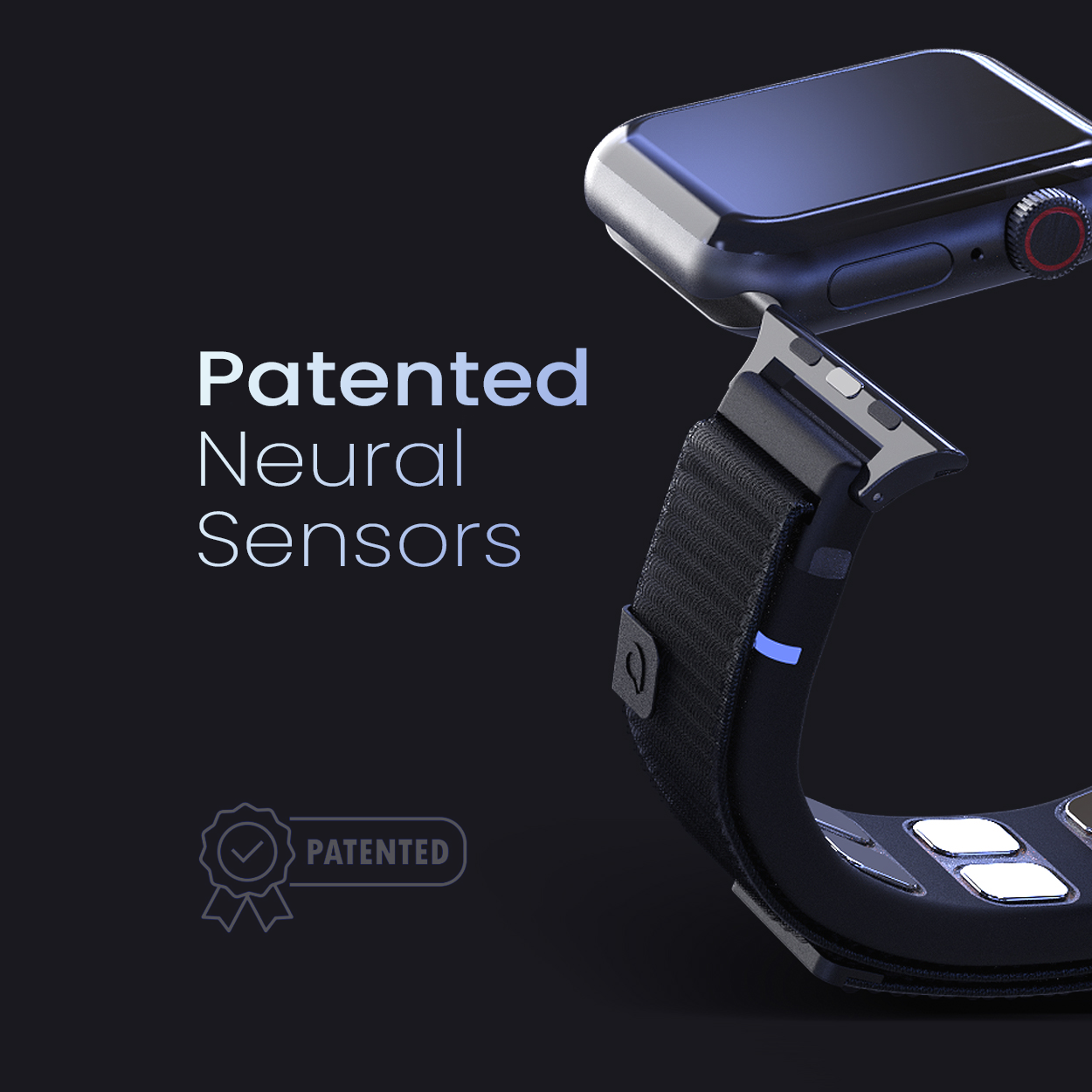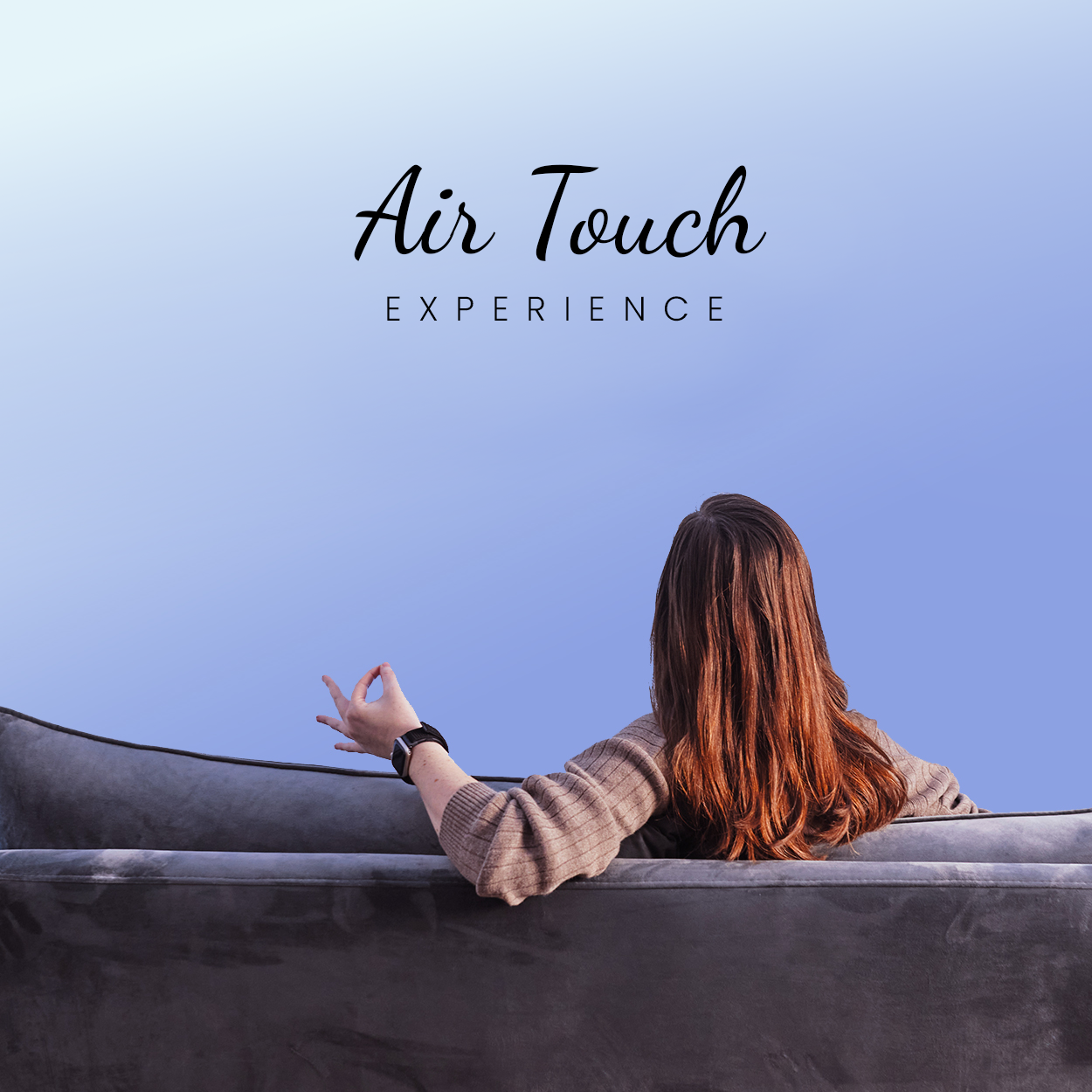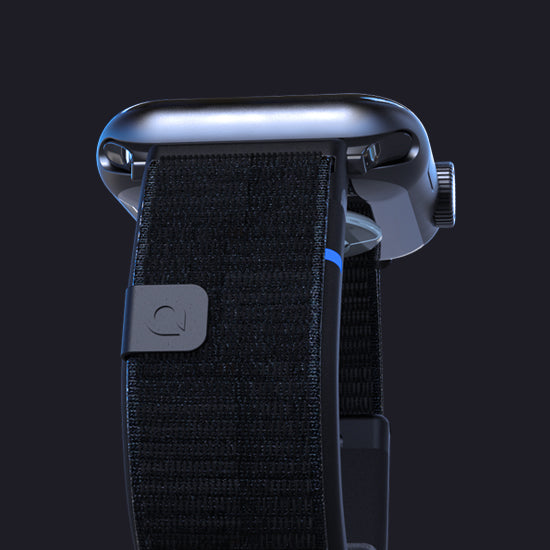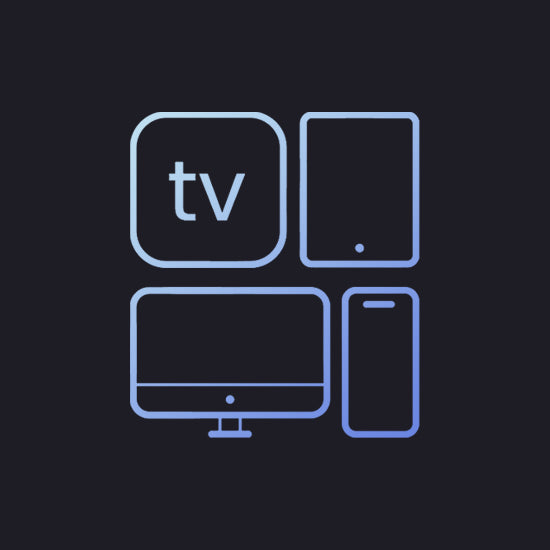 A true engineering breakthrough
The Mudra Band captures signal originating in the brain while travelling on your wrist and translates neural signals into digital actions

Level Up Your Apple Experience With Intuitive Gestures

Slide, Snap & See The Magic
Easy To Get Started
Onboarding experience that will help you get the most out of your Mudra Band in no time.


Compatible with Older Models
It's amazing to see that the Mudra can do it's magic even with older models. Anything from Series 3 and above goes!


Here To Innovate
Mudra will soon control many more devices around you. Seamlessly controlling the user interfaces that tomorrow brings is our mission.

Redefine touch
Meet Air Touch
The cutting edge techlogy that allows Mudra Band to control everything around you without touching.

Slide

Click

Scroll
Swipe

Open quick menu

Slide

Click

Scroll
Swipe

Open quick menu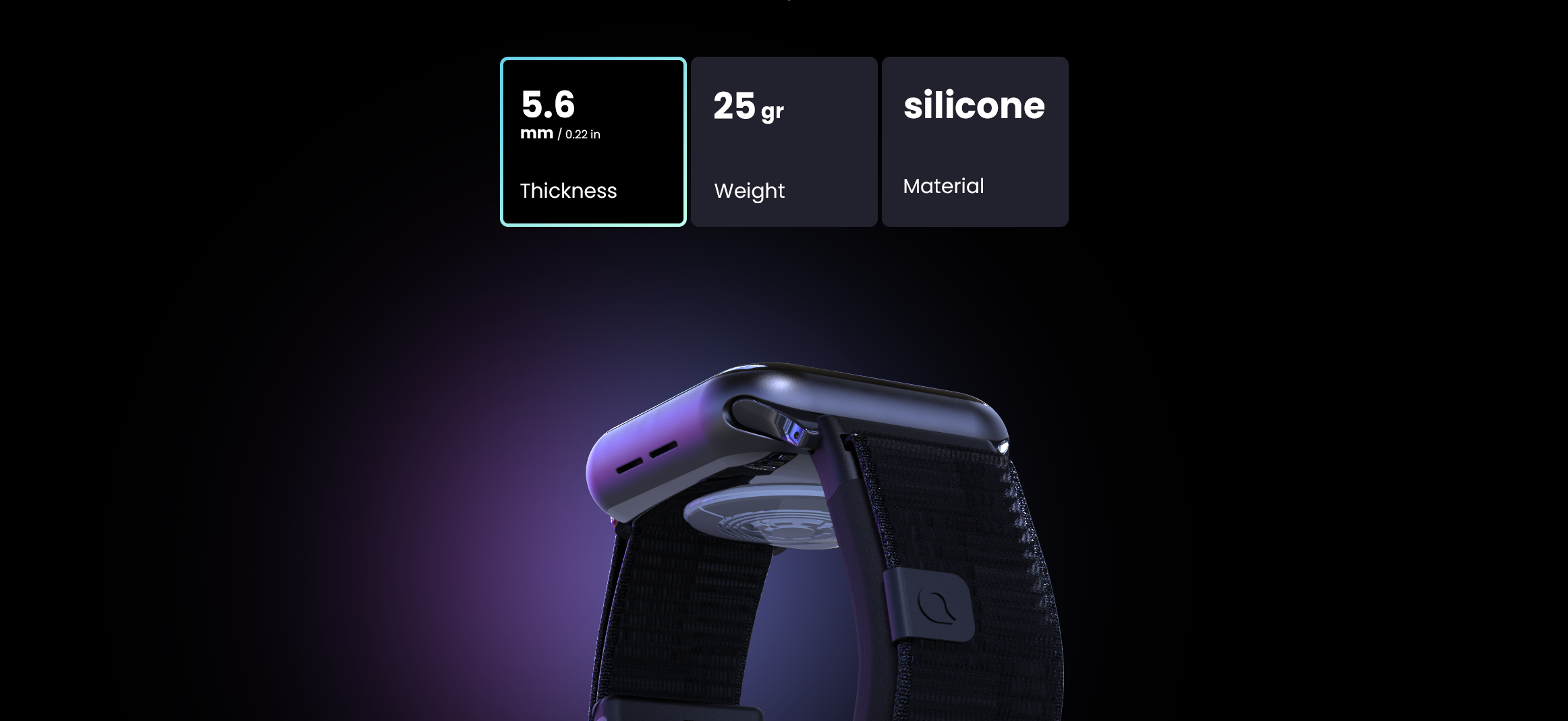 Awards won
Award winning Product
The world's first neural wristband that can actually read your mind.

mudra band app
Complete Your Experience With Our App
The Mudra app unlocks the full functionality of your wearable technology. Customize each and every input range, sensitivity, speed and more for total control of your experience.
Shop Now

mudra link
Switch Between Devices on The Fly
Control the Apple ecosystem like never before.
One Band. All of Your Devices.
Shop Now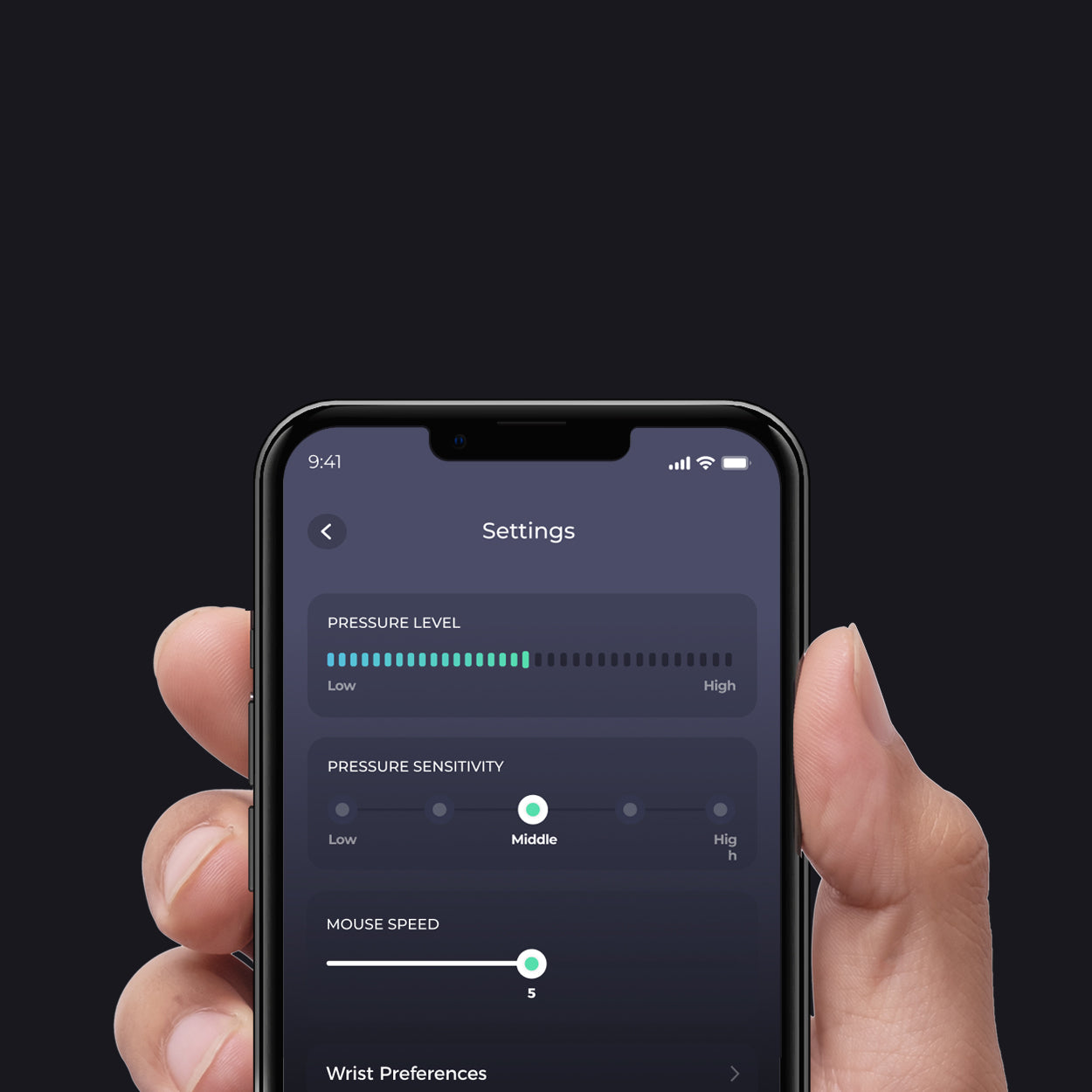 Release The Pressure
Tweak
The Sensitivity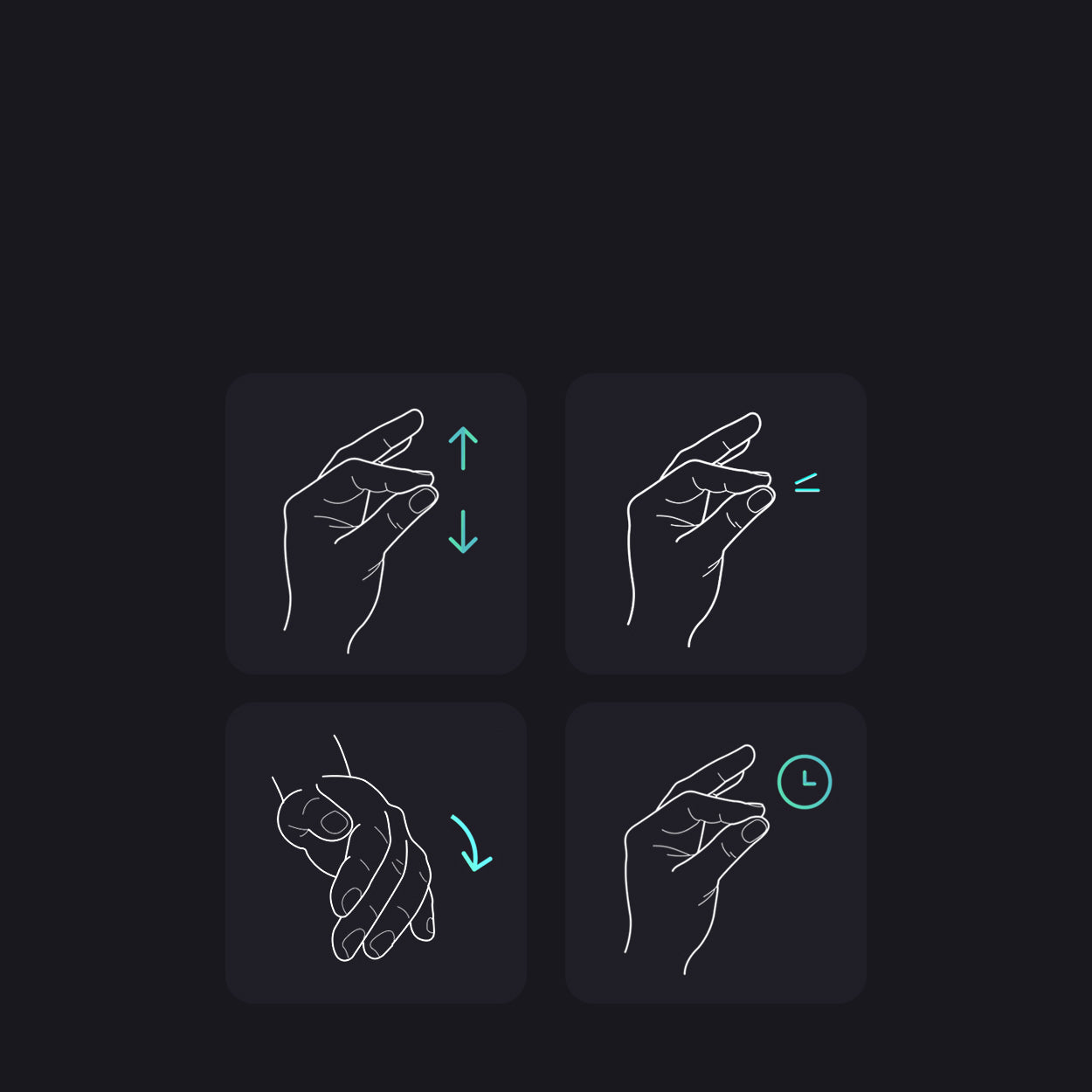 Neural Gestures
Tap, Drag & Drop, Swipe Anywhere!
What wrist sizes does Mudra band support?

Mudra band is compatible with all Apple Watch case sizes. You can adjust the Mudra band length to fit wrist sizes ranging from 6 1/2 in to 8 1/4 in (165mm to 210mm).
Is Mudra Band waterproof?

Mudra Band is water-resistant but not waterproof. You can use it while doing dishes or washing your hands without any special care, but it shouldn't be taken into a pool for swimming.
How will Mudra affect my watch battery?

Mudra comes with its own battery and does not drain your watch battery. Since the band communicates directly with your iPhone the battery power will be affected as when using other Bluetooth devices.
How long will the Mudra battery last?

Mudra Band's battery lasts for at least 2 days of regular use. It will take about an hour to charge.
What's the return policy?

you can get a full refund before the product ships. we offer 30 day returns. please visit the refund policy page for more details